Focus Public Affairs is a leading consulting firm committed to providing our clients with results-driven advice. Representing clients of all types, we bring a comprehensive strategic consultative approach to all our clients' issues, initiatives, and goals. At Focus Public Affairs we partner with our clients to be an extension of their brand in supporting their missions.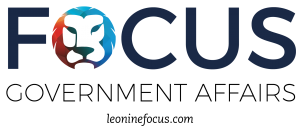 We are proud of our association with Leonine Public Affairs. Among their services are: 50-state legislative/regulatory tracking, state and global lobbyist network, state affairs department audits, and general consulting.

In addition, we have aligned our experience with Capitol Advantage to offer more resources, depth, and agility to prepare for the future to excel in North Carolina and beyond.